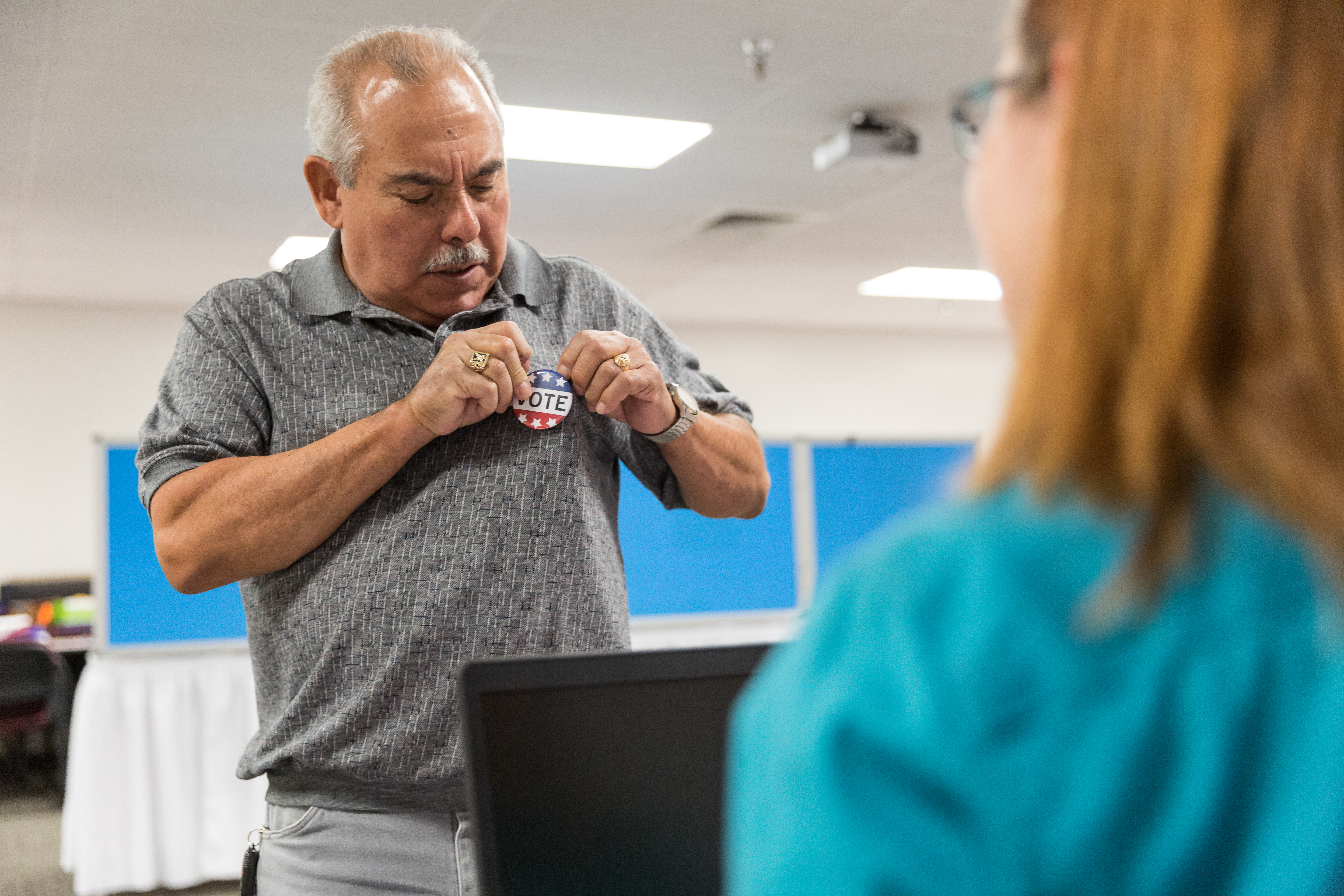 Faqs
BallotTrax
Why use BallotTrax?
Eligible active registered voters in Colorado now receive a mail ballot in every election. You can return your ballot by mail, or deliver it to one of our convenient drop-off locations in Arapahoe County. No matter how you return your ballot, Ballot Track will let you know when it has been mailed to you and safely received for counting.
How does BallotTrax know where my ballot envelope is?
Your ballot envelope is printed with unique bar codes, which are scanned when the ballot is mailed to you by the U.S. Postal Service, picked up by your mail carrier, and received by our Elections Facility in Littleton. These intelligent bar codes allow us to securely track your ballot each step of the way. Your ballot itself is not coded, so your vote remains anonymous.
How and when will BallotTrax notify me?
You can use BallotTrax to view your ballot status online in any election, and/or sign up to receive free messages by text, email or phone.
You will receive automated messages when your ballot is mailed to you, received by the Postal Service, and received by Arapahoe County Elections. You also would receive a message if your ballot is returned as undeliverable by the Postal Service.
If you prefer not to receive messages, you can always use Ballot Track to check the status of your ballot online.
Is there a cost?
BallotTrax is free for Arapahoe County voters! There's no cost to view your ballot status or receive messages. However, your phone company's text message or voice rates may apply.
How do I manage my preferences?
Simply log in to BallotTrax at any time to change your preferences, turn off notifications or check the status of your ballot.
Why am I getting an error message when I try to log in?
If you are seeing an error message for 'invalid credentials' when you log in, please ensure that you are typing your name and residential zip code as they appear on your voter registration.
If you have requested that your voter registration be 'confidential', you will not be able to use BallotTrax. This system is not available to confidential voters for your protection.
Why can't BallotTrax find my information?