Upcoming Election
In the November 7, 2023 Coordinated Election, the county clerk and recorder conducts on behalf of two or more political subdivisions.
STEPS TO VOTE
Ballots will be mailed starting October 16, 2023.
Visit www.govotecolorado.gov to check that your voter registration is active and your mailing address is current. Ballots are not forwarded even if you have submitted a Change of Address Form to the post office.

Ballots will be mailed to active registered voters starting October 16, 2023. Please allow one full week for your ballot to arrive.
If you do not receive your mail ballot, please go online at www.govotecolorado.gov and verify your voter registration address is correct. Update your address if necessary and a replacement ballot will be mailed to your new address. Ballots cannot be forwarded by the Postal Service.
All other issues, please contact our office at 303-795-4511
After October 30, we can no longer send ballots by mail. Instead, you must to go to a Voter Service and Polling Center to update your registration and request a ballot.

Read all instructions with your ballot. Mark your choices by filling in the ovals with a black or blue pen. Be sure to sign the return envelope.
Return your ballot to any one of our 24 hour ballot box locations or by mail with paid postage. Ballots must be received by Arapahoe County by 7 p.m. on Election Day to be counted. Postmarks do not count as received.

Track your ballot online with BallotTrax. You also can sign up for text, phone or email messages when your ballot has been mailed to you and received by Arapahoe County.

NEED VOTING ASSISTANCE?
Visit a Voter Service and Polling Center between October 30 - November 7 to register to vote, update your registration, request a replacement mail ballot, or vote on a ballot marking device.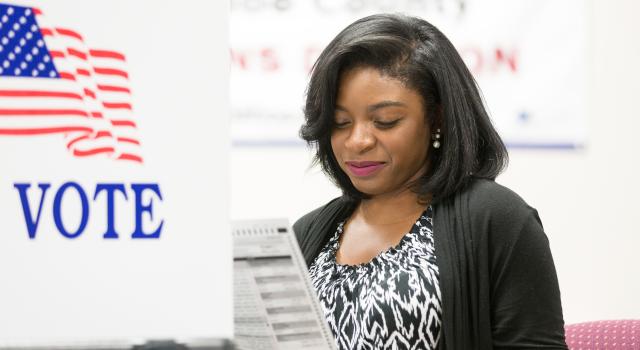 In the November 7, 2023 Coordinated Election, voters will vote to elect candidates to local jurisdictions and vote on state and local ballot measures.