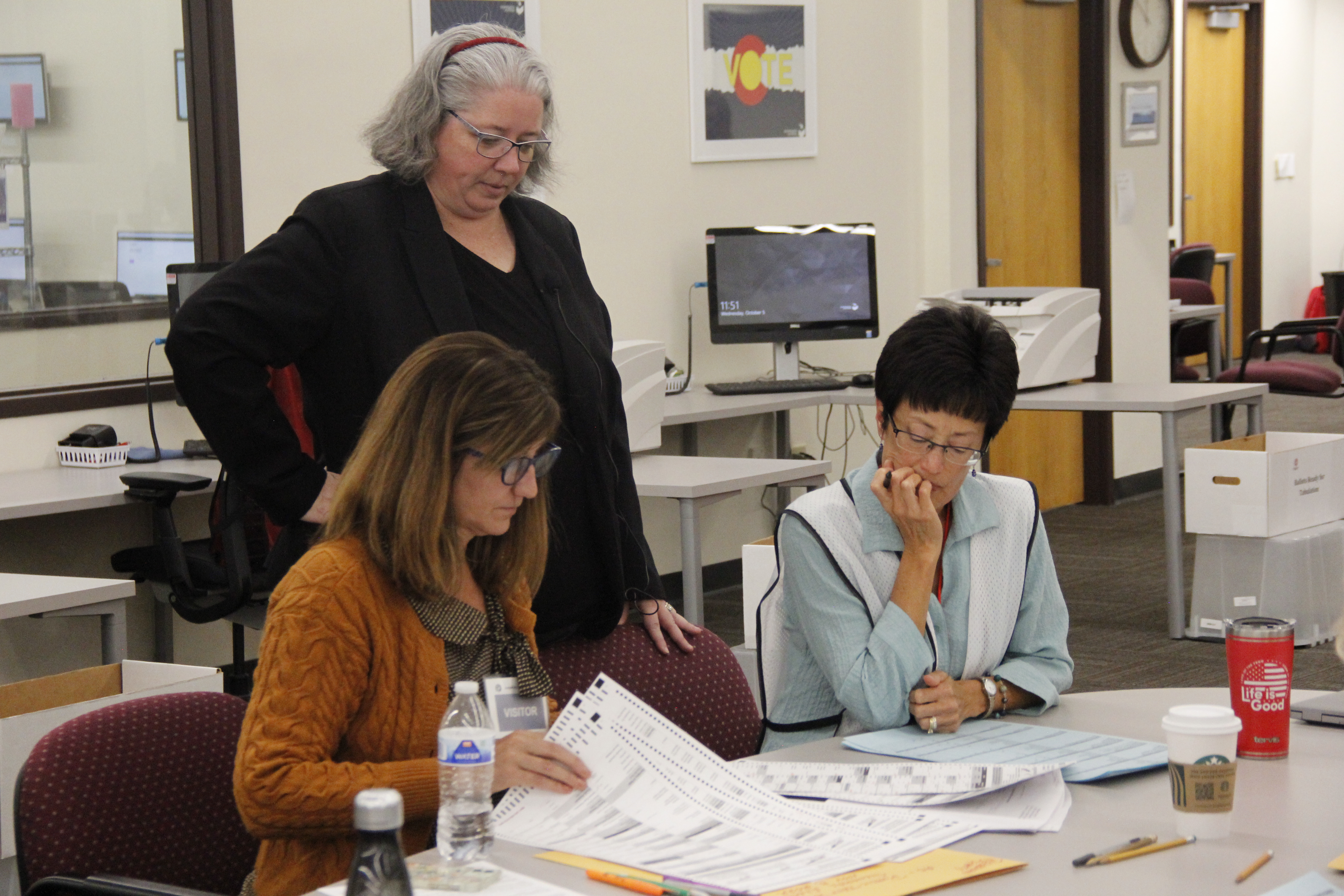 On Wednesday, Oct. 5, staff from Arapahoe County's Elections Division and a bipartisan board, composed of political party representatives and designees from two coordinating jurisdictions, successfully tested the County's ballot counting equipment.
The Logic and Accuracy Test resulted in zero discrepancies, indicating that tabulation equipment accurately counted every vote on each ballot in the test.
This process is performed before every election in accordance with Secretary of State's Office guidelines. Logic and Accuracy testing requires that every type of ballot, including paper ballots, electronically marked ballots and audio ballots, are marked and run through the same equipment that will be used to count voters' ballots in the election. The board also tested one of the new Spanish language ballots which will be available on ballot marking devices at vote centers in the 2022 General Election.
Test board participants are encouraged to mark test ballots however they wish. They may write in candidates, "undervote" (selecting no candidate or decision on a given ballot measure), or "overvote" (selecting more candidates than permitted for a position, or both a "yes" and "no" vote on a ballot question) their ballot to make sure tabulators catch those errors.
Since 2013, when Arapahoe County began Logic and Accuracy Testing, the County's ballot counting equipment has passed every test. You may watch video of the full test at this link: https://fb.watch/fZFqxcxJKL/