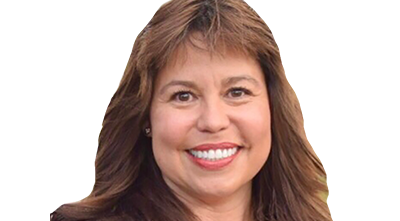 As Colorado's election judges continue counting ballots from the state's first Presidential Primary Election in 20 years, Arapahoe County Clerk and Recorder Joan Lopez would like to thank all who participated.
"We were pleased to see such robust turnout for the primary, and we're grateful to voters, our election judges, and our staff for coming together to make this election such a success," Lopez said. "Once all the ballots have been counted, we'll shift our focus to the statewide primary in June and the General Election in November."
Election returns indicate that 48 percent of eligible voters in Arapahoe County participated in this election. These vote totals will remain unofficial until all ballots are cured, audited, canvassed and certified, which will happen over the next couple weeks pursuant to Colorado statutory deadlines. You can track these results on the Arapahoe County elections page, or on the Colorado Secretary of State's site.
Approximately 180,000 ballots were returned in Arapahoe County, more than last November's Coordinated Election and significantly higher turnout than the June Primary elections in 2018 or 2016. The County also saw especially high in-person participation rates at a number of our voting facilities on Election Day. "We'll be reviewing our entire process to look for ways we can continue to improve our operations and services for the next two elections," Lopez said. "We thank everyone who voted, and we hope to see even more of you in June and November."
For more information about the primary and about this year's elections schedule, visit AraphoeVotes.com.