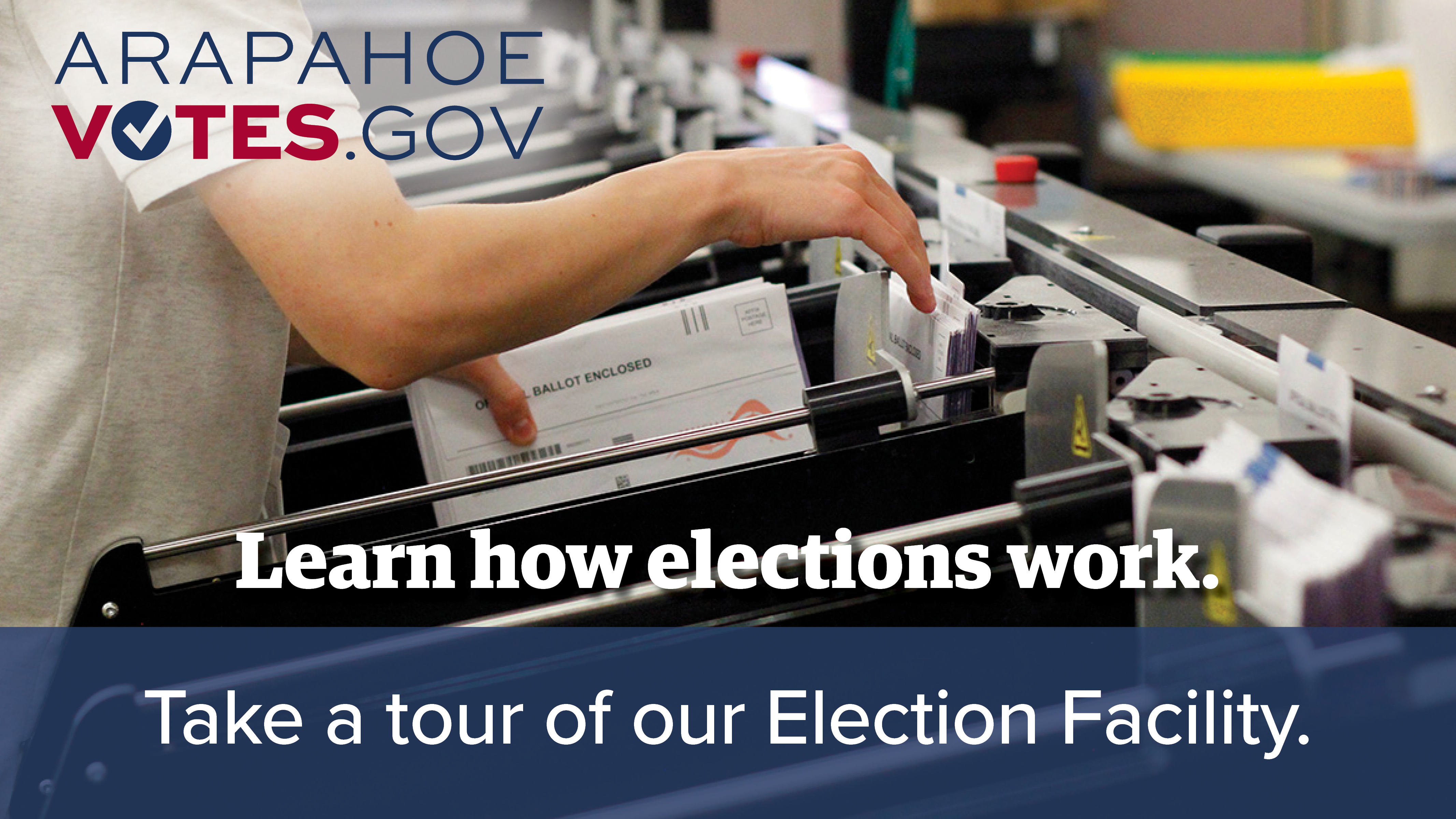 Arapahoe County Elections will host two public tours of its Election Facility the first week of November.
The 30-minute tours will explain signature verification, vote tabulation and other steps in the election process. Attendees will also be able to observe election judges processing already-received ballots.
Tours will be limited to 20 people, and security measures will be in place to safeguard attendees and staff. Attendees may not photograph or record video inside the building beyond the lobby, nor bring personal items like purses or backpacks inside.
Tour Dates & Times:
Wednesday, Nov. 1 at 3 p.m.

Friday. Nov. 3 at 10 a.m.
For more details and to register, click this link.
Journalists and campaign representatives for the 2023 Coordinated Election should contact Tom Skelley at tskelley@arapahoegov.com or 303-734-5465 for more information.