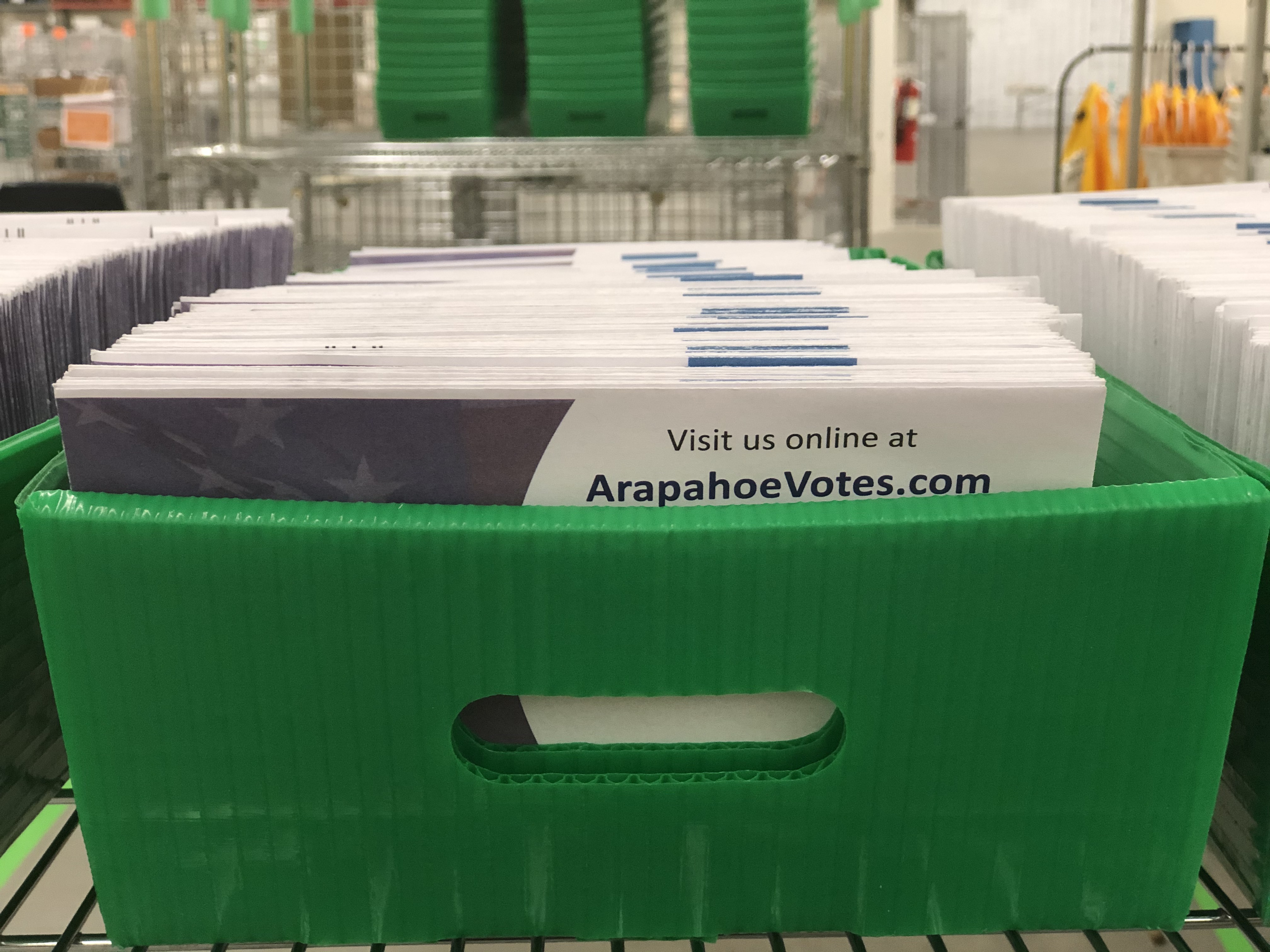 On Tuesday, August 2, the Arapahoe County bipartisan Canvass Board will convene to oversee the county's participation in the statewide requested recount of the Republican Secretary of State contest in the June 28, 2022 Primary Election.
The bipartisan Canvass Board repeats all voting systems logic and accuracy testing before any recount and must meet to certify the results after the recount is concluded. The recount is governed by Colorado state law, Election Rules, and Secretary of State Election Order 2022-11. Pursuant to C.R.S. 1-10.5-102(2) and Rule 10.13.1 and this Order, the recount will be completed using state certified tabulation equipment.
The Recount Logic and Accuracy Test will begin at 9:00 a.m. Immediately following the completing of testing, the canvass board will continue with the re-scanning of all ballots cast in the Primary Election. Re-adjudication and tabulation will only be performed on the Republican Secretary of State content. At the conclusion of the recount, the canvass board will meet, review results, and certify the results of the recount.
All recount activity will take place at:
Arapahoe County Elections Facility
5251 S. Federal Blvd.
Littleton, CO 80123
In-person watchers must be specifically appointed for the recount by candidates involved or the county party chair. The canvass board meeting to review and certify results of the recount will be livestreamed on Arapahoe County Clerk Facebook page and documents will be posted online after certification.