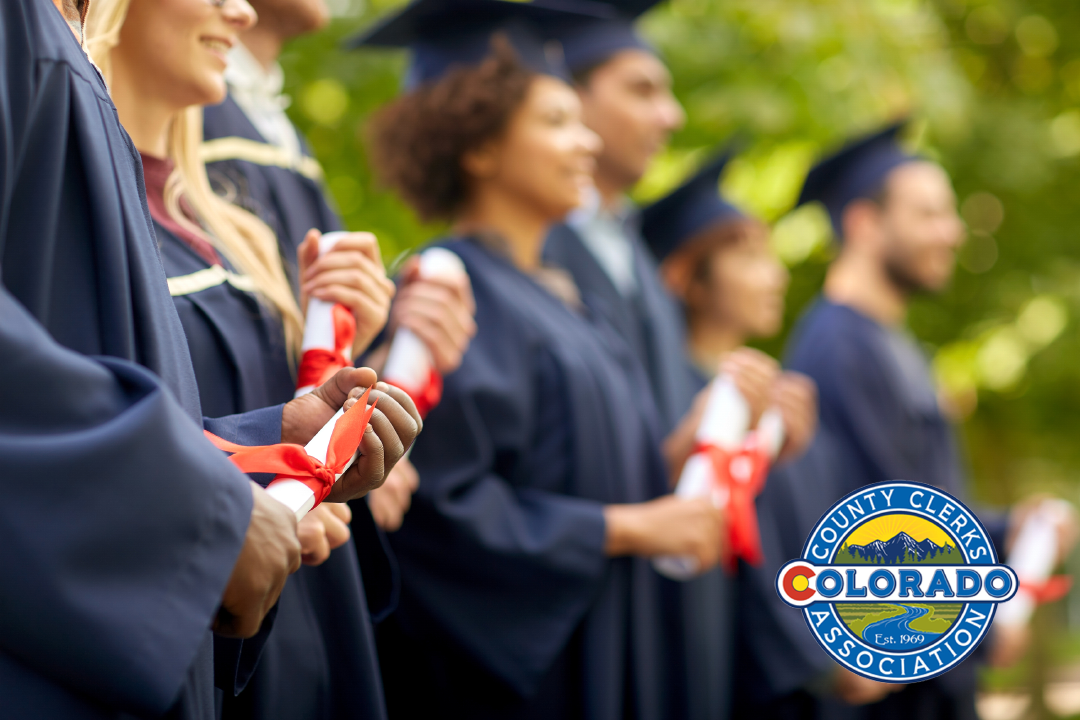 The Colorado County Clerks Association is accepting submissions for its 2023 scholarship program. Five graduating seniors with a GPA of 3.25 or above will be selected to receive scholarship awards in the amount of $1,000 or $500.
Awards may be used for educational expenses at institutions of higher learning including universities, colleges, junior/community colleges, or technical institutions.
One-time scholarships will be awarded on an objective, non-discriminatory and regional basis as follows:
Central Region: Two (2) $1,000 awards. One (1) $500 award.
Eastern, Southern and Western Region: One (1) $1,000 and one (1) $500 award each.
Applicants must send their completed application and supporting documents to the clerk and recorder in their home county by March 31. Arapahoe County students may send them to clerk@arapahoegov.com. Students in other counties may search for their clerk at www.clerkandrecorder.org.
To learn about selection criteria and download the application, go to www.clerkandrecorder.org/scholarship.