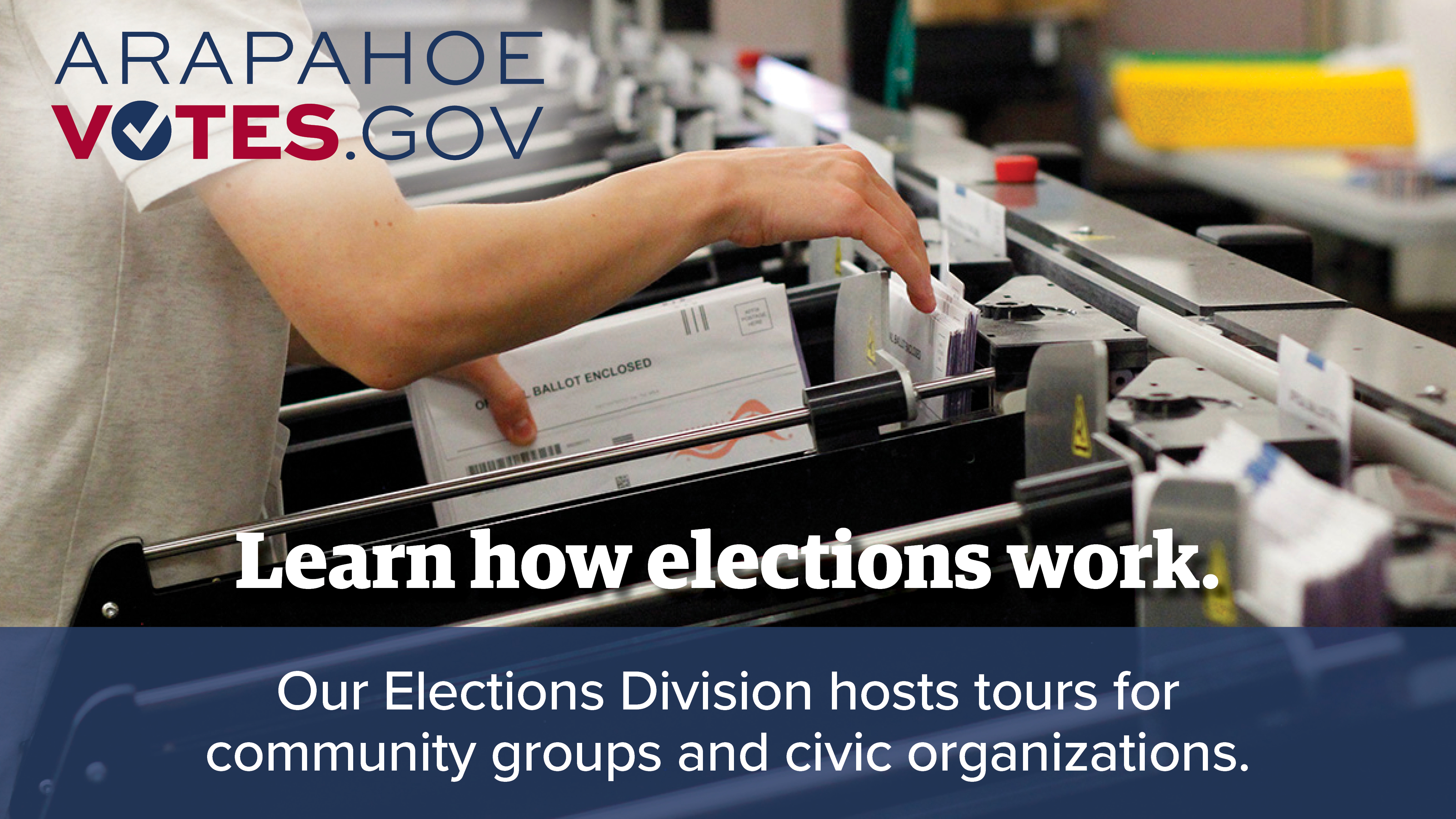 Does your scout troop, Rotary Club, nonprofit or professional organization want to know more about our elections process?
The Arapahoe County Elections Division is hosting tours of its Elections Facility for community groups and civic-minded organizations. We'll cover topics including ballot security, reporting results, and Colorado's mail ballot voting system, and we'll answer your questions.
Tours are conducted on Fridays beginning March 4 through May 27 and last 45 minutes. Times vary. Interested parties should email tskelley@arapahoegov.com or call 303-734-5465 for more information or to reserve a spot.