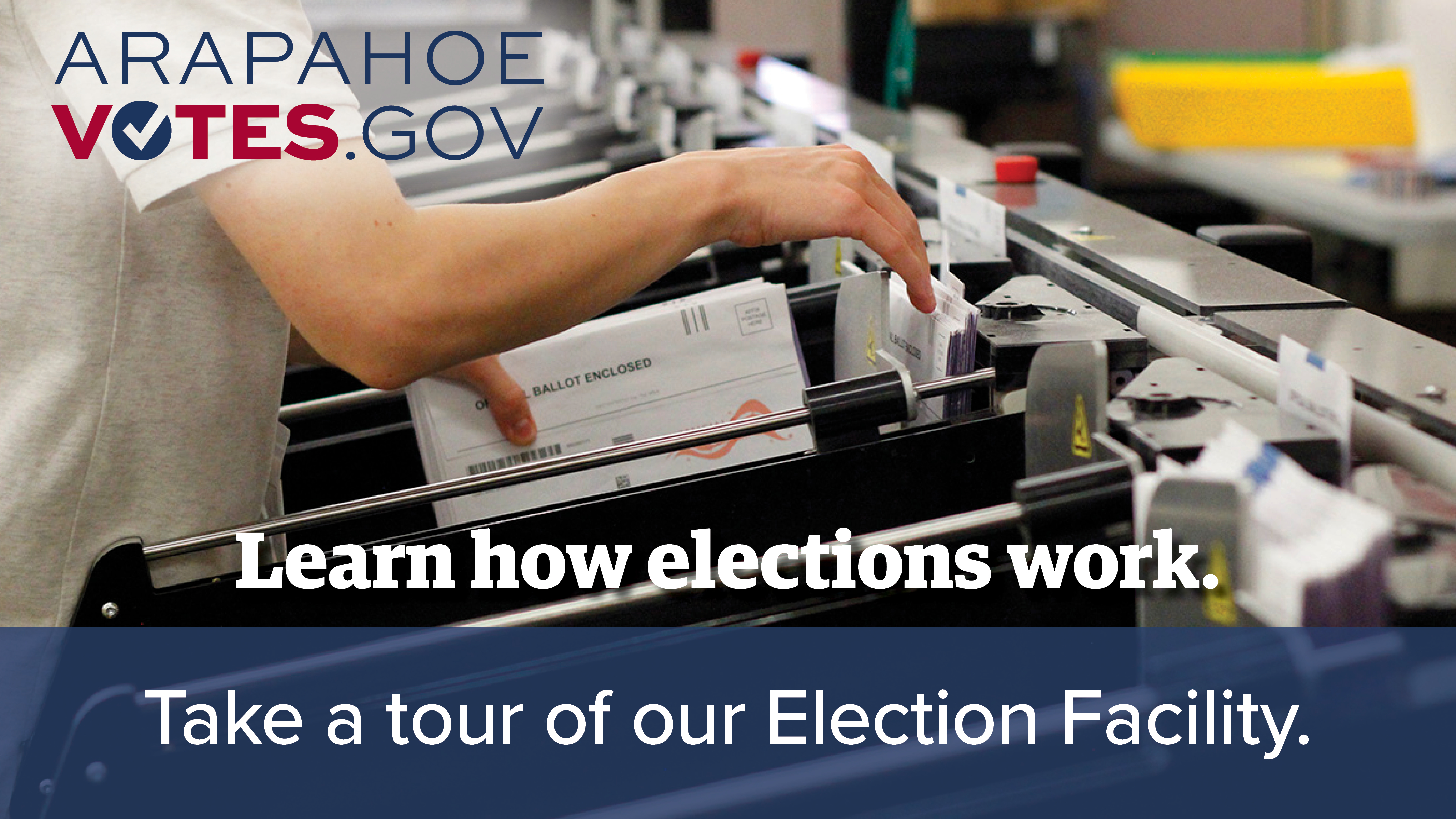 Ever wonder how we verify your signature? Curious about what security measures protect your ballot on its way from your mailbox to our counting facility?
Learn all about these and other elections processes on a tour of Arapahoe County's Elections Facility and Warehouse.
We will host four public tours this fall, and we'll cover topics including ballot security, reporting results, and Colorado's mail ballot voting system. We'll also answer your questions.
Tours last approximately 45 minutes but may run a little over.
To learn more and to register, go to: https://www.arapahoegov.com/FormCenter/Elections-Facility-Tours-21/Elections-Facility-Tours-Request-145