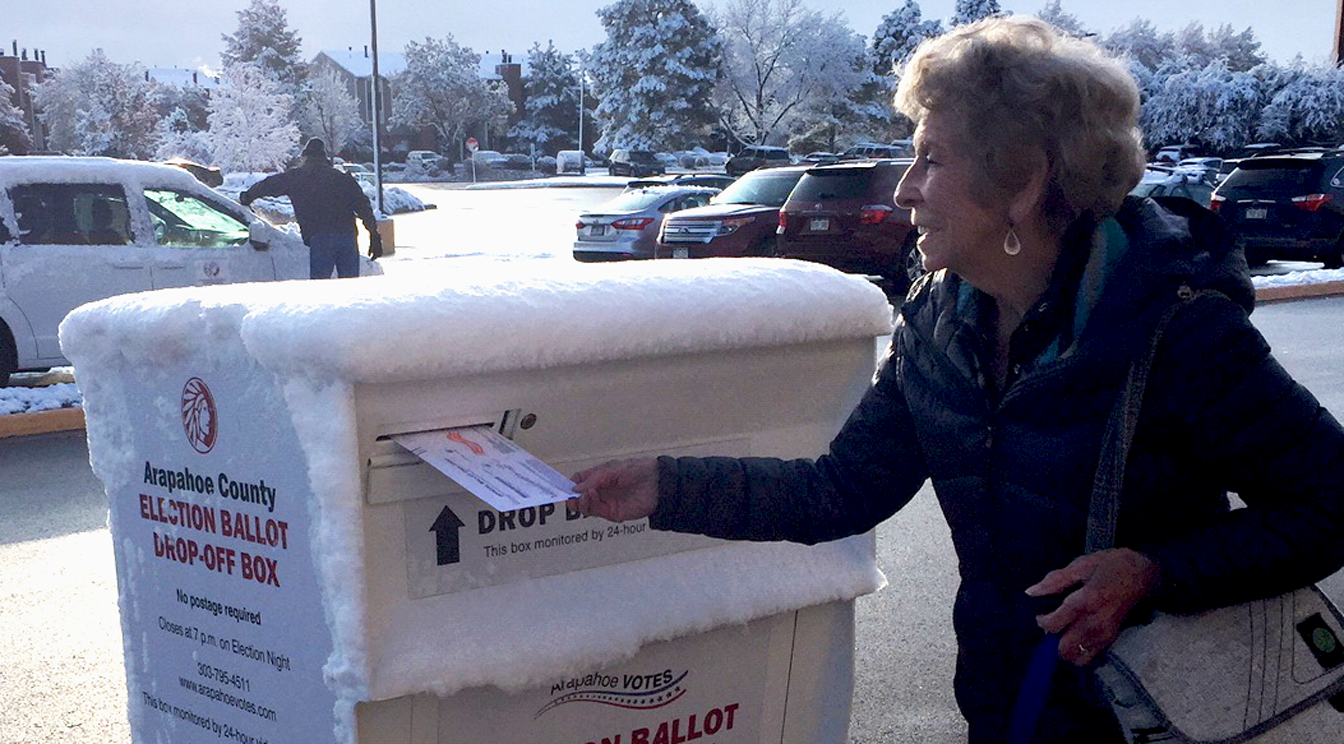 As Election Day nears and ballot processing hums along at full steam, we want you to take a moment to meet Marilyn.

Marilyn Fenner is 86. She was the first ballot opener to arrive in the morning last week, on our first day opening and processing ballots. But before she started her workday, she made sure to take a moment to drop off her own ballot.

A longtime Arapahoe County election judge—2020 marks the beginning of her third decade serving the County—Marilyn is the embodiment of the process itself: Engaged, impartial, committed.

"I've been doing this since 1999," Marilyn said. "It's interesting work, and I feel invested in the process. I don't want to sit home and listen to all these negative commercials; I want to be part of ensuring the integrity of the election."

This election, nearly 125 temporary workers were hired to help with processing, and teams of bipartisan judges sort, verify, open, scan and tabulate hundreds of thousands of ballots. Additionally, another 48 workers were hired to staff the Voting Service and Polling Centers. Notably, 80% of our judges returned from a prior election (or more) to take part in the process.

It's dedicated people just like Marilyn who are processing your ballots, and we couldn't be more honored and proud.